This site built & maintained by
Comments?
© Copyright 2012
Vision Exploration / MGS
All rights reserved
Interested In Joining The Society?
Or Renewing Your Membership?
It's Fast And Easy.
Simply click here to access our Membership Directory / Application Form.
Please fill out the form and mail your appropriate dues payment* to:
P.O. Box 422
Jackson, MS 39205-0422
Questions? Contact Us.
* Annual Dues: $20/Member, $5/Student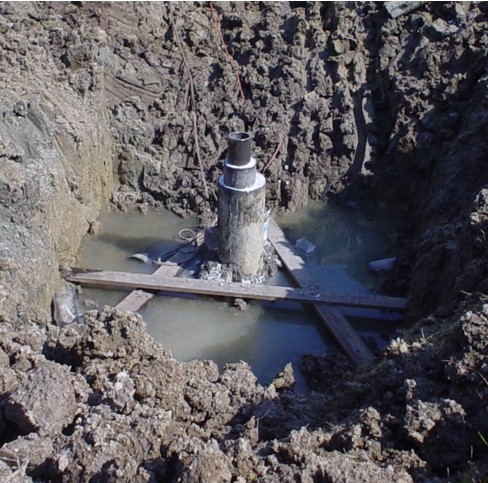 Casing of a previously-plugged well, "dressed off" and prepared for tie-back and re-entry
Help Your Society
We know everyone's busy... but we need your help. The Society is an integral part of the geological community, encouraging our students to learn more about the earth sciences and stewardship of natural resources through the issuance of its scholarship grants and its educational assistance, and represents its diverse membership on many important matters including environmental regulations, water quality, and oil & gas exploration & development within Mississippi and the surrounding Gulf Coast area.
However, as with most Societies, it is important that we don't wind up with the same small group of people doing all of the work. That's where you come in. Please volunteer to serve on one of our many committees, or to become a Society-sponsored AAPG representative.
Thanks in advance!